Breaking Ground
We are expanding our facilities to provide
greater excellence in care.
Find A Provider
Search our online directory to find
a provider or contact us below.
Emergency Care
When You Need It
Be prepared and know where to go
when you need medical care fast.
Diagnostic Imaging
We offer a full range of imaging services to provide
patients with diagnostic and therapeutic services.
COVID-19 Total
Antibody Testing
Avoyelles hospital laboratory is happy to announce that beginning monday june 22nd, covid 19 total antibody testing will be performed in-house on the siemens dimension exl analyzer.
This total antibody test will provide the qualitative detection of total antibodies (including igg and igm) to sars-cov-2 in human serum and plasma.
This test has been authorized by the FDA under an emergency use authorization (eua).
Fact sheet for healthcare providers
Online Bill Pay
View or pay your bill online any time.
CONTACT AVOYELLES HOSPITAL FOR MORE INFORMATION! At Avoyelles Hospital we are committed to giving patients one of the most advanced technologies available today. That's why we now offer the Signa Highspeed 1.5 Tesla MRI system from GE. This powerful new tool is the...
Once again, our community is facing a resurgence of COVID19. For 10 months, our community has been fighting this pandemic, and we are all ready for life to get back to normal. The good news is that safe and effective vaccines will soon be available. But not before we face a third wave of COVID19. […]
As the number of hospitalized COVID-19 patients in Central Louisiana continue to increase, we remain deeply concerned for the health of our community. As you know, all of us in the healthcare community are working together through Region 6 and the Office of Public Health to respond to this pandemic. Our teams are rising to […]
RUSTON, La. (July 1, 2020) – – Privately held Allegiance Health Management announced today for CLHG-Ruston, the acquisition of 130-bed Northern Louisiana Medical Center and its associated services from subsidiaries of Tennessee-based Community Health Systems, Inc. (CHS). Northern Louisiana Medical Center is a 130-bed acute care hospital providing an array of medical services including: women's center, […]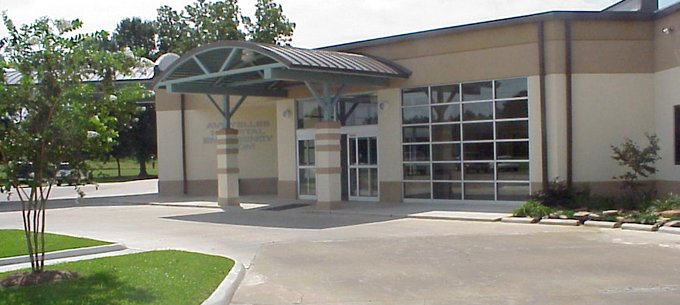 Avoyelles Hospital is a licensed 49 bed facility fully accredited by the Joint Commission. We offer a wide array of services including General Medicine, Intensive Care and Telemetry, Radiology, Laboratory, Respiratory Therapy, as well as a highly qualified Emergency Department with 24 hour physician coverage. Our surgical services include General Surgery, Ear, Nose and Throat, Ophthalmology, Orthopedics, and Pain Management.
The site was recognized on United States survey maps as early as 1809, and the date has been pinpointed by twentieth-century Marksville with festivals celebrating the event. By 1810, the population of the area was recorded as 783 whites; 404 slaves; and 22 free blacks. The 2010 Census reports that Marksville has a population of 5,702.